| | |
| --- | --- |
| | Your Jewish Home away from Home! |
ב"ה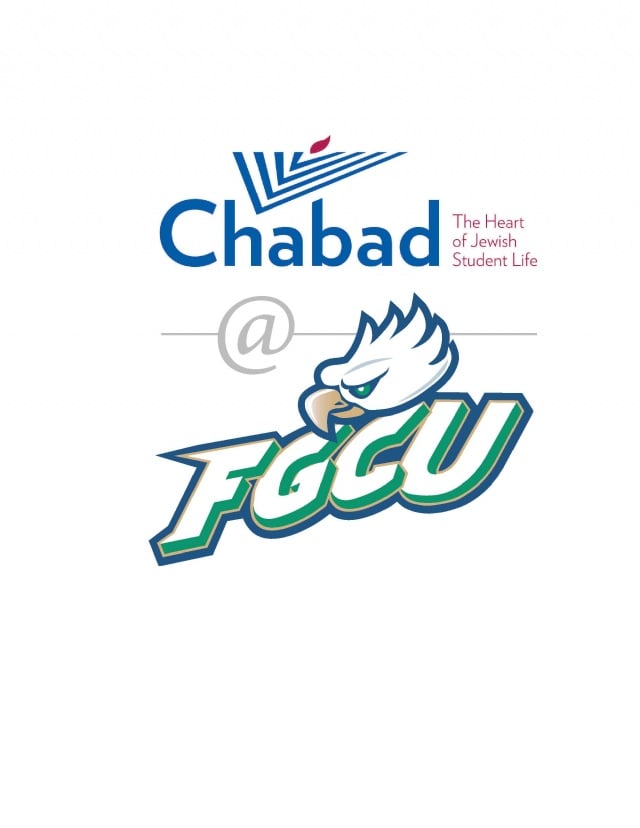 Welcome to Chabad at FCGU- your Jewish home away from home!
For full site:  chabadfgcu.com
Whether you're looking to express your Jewishness in a fun and warm way, enjoy fresh homemade food, connect with friends…we are here for you!
Chabad provides Shabbat and holiday dinners, programs, educational opportunities and events, all imbued with joy and meaning; and open to all, regardless of Jewish background.
We are looking forward to meeting the new and existing students, this fall semester 2021 to introduce and expand programming.
Looking forward to greeting you personally,
Mendel, Shternie and baby Mussia Gordon
Join us for Shabbat Dinner - Every Friday!

An unforgettable weekly Shabbat experience with home-made, 4 course meals, lively conversation, and a special feeling of family warmth. 

Join the dozens of Jewish students like yourself who are hooked on Shabbat at Chabad.

Zero pressure, Total pleasure. 

Come & bring your friends!
@ 24809 Rodas Dr. Bonita Springs. 
Starting Fall 2019, Shabbos dinners will be close to campus in San Carlos Park.  
For more info call/text: 347.452.0489
Parents Weekend Shabbat Dinner
The weekly Shabbat dinners at Chabad provide Jewish students -- from the freshman to the post graduate-- an intimate and elegant setting to eat, meet new friends from every niche of the campus, and celebrate Shabbat in a warm and enjoyable manner.
Students, bring your parents to your home away from home for a Shabbat Dinner and show them what you've been raving about!
There is no charge for Shabbat dinner. You are welcome to make a donation by clicking here.
Friday, October 27

Dinner at 7:45
Dessert and Oneg 9:15pm
at 24809 Rodas Dr. Bonita Springs
Call 239.248.7722 for more info
Weekly Kosher Lunch on Campus
Join us Every Tuesday 12:30 - 2:00 (or any time in between) for Lunch & Learn
Outside Cohen Center Food Court
Parsha & Pasta is a great time to joi n fellow students for a great lunch (provided) and a great discussion on the weekly Torah portion .