You are all welcome to Join us for the High Holidays!
·           No Background or Affiliation Necessary
·           Hebrew/English Prayer-Books
·           Ongoing Insightful commentary
·           Warm and Welcoming Atmosphere
·           Traditional and Contemporary Services
·           Children will have seperate program in seperate room.
High Holiday Services - Schedule
Rosh Hashanah
Join us for Rosh Hashana Community Dinner click here for more details
Sep. 13, 2015 Evening Service: 7:00 pm
Sep. 14 & 15 Morning Service 10:00 am
Shofar Sounding 12:00 noon
Sep 14 Tashlich Service & Shofar 7:00 pm
All Services followed by Kiddush
Yom Kippur
Sep. 22, 2015 Kol Nidre: 7:15 pm
Sep. 23, 2015 Morning Service: 10:00 am
Yizkor Memorial Service: 1:00 pm
Mincha Service: 5:30 pm
Neila Closing Service: 6:30 pm (Toinclude your loves ones names in our new Yizkor book click here)
Neila Service followed by Break the fast, Celebrating Chaya Mushka Greenberg's Eleventh Birthday
---
No Membership Fees or Tickets Required
Rosh Hashana Services will take place at the Chabad Center
24850 Old 41 Rd. Suite 20 (In Bernwood Centre)
Bonita Springs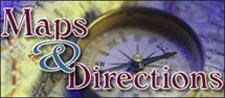 Yom Kippur Services will take place at the

Hyatt Regency Resort

5001 Coconut Rd. Bonita Springs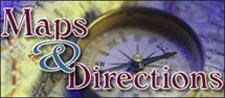 (Special guest room rates available)
RSVP by calling (239) 949-6900 or by e-mailing Info@Jewishbonita.com
To get some more insight into the High Holidays Click Here
Rosh Hashana

Dinner Experience

First Night of Rosh Hashana. 
Join us for our annual Rosh Hashana Dinner. Celebrate the New Year with a scrumptious Holiday Feast together with the community – our extended family. Enjoy succulent Iowa Beef Brisket paired with fine kosher wines – our famous Matza Ball Chicken Soup and appetizing salads and kugels. Sing along to Jewish Song Classics and rejoice in the heritage of our people. 
Sunday. Sep. 13, 7:45 pm
Limited to 45 reservations. Please reserve as soon as possible to secure a space.
Reservations: rsvp@jewishbonita.com or 949-6900
Suggested Donation: $36 /Children $10.
Supporter $360. Sponsor $180.
For Discount Guest rooms call Hyatt at 239.444.123 ask for In huse Reservations and mention Chabad Group Rate
Yizkor Booklet