ב"ה
Join us for Weekly Shabbat Services
Friday Nights:
April - Sept. 7:30 pm
Oct. - March 6:30 pm
Saturdays 10:00 am
Followed by a Kiddush Luncheon
Daily Shacharis:
Sunday 9:00 am
Monday - Friday  8:00 am
High Holidays Schedule & Information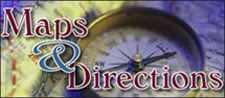 Community Shabbat Dinner

Once a month Chabad's "Friday Night around the world" will include fine cuisine, discussion and humor from countries and cultures around the world, Italian, Israeli, Chinese, Moroccan, and now even Cuban! Friday nights at Chabad are sure to be more unique and exciting than they already are.
Join us for our Ethnic Community Shabbat Dinners.
Next Ethnic Shabbat Dinner:
Israeli Shabbat Dinner
Friday, November 17 2023
6:30 pm
Candle lighting: 5:18
Services at 5:30 pm
at the Chabad Jewish Center