ב"ה
Join us for Weekly Shabbat Services
Friday Nights:
April - Sept. 7:30 pm
Oct. - March 6:30 pm
Saturdays 10:00 am
Followed by a Kiddush Luncheon
Daily Shacharis:
Sunday 9:00 am
Monday - Friday  8:00 am
High Holidays Schedule & Information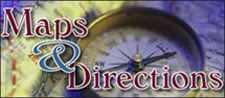 Join us for
our annual Rosh Hashana Dinner. Celebrate the New Year with a scrumptious Holiday Feast together with the community – our extended family. Enjoy succulent Io wa Beef Brisket paired with fine kosher wines – our famous Matza Ball Chicken Soup and appetizing salads and kugels. Sing along to Jewish Song Classics and rejoice in the heritage of our people.
Sunday Sep. 9, 7:45 pm

Yizkor Booklet